Ten Top Tips to Sidestep Price Risk Purgatory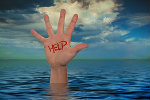 You didn't reel in that big client, you didn't find budget savings of $100K and you didn't bring the new plant in on target. In fact, as Price Risk Manager, you're the very person that management really doesn't want to hear about! As in Mission Impossible, "your mission, should you decide to accept it" is low profile – making financial results predictable and explainable. Should you fail, management will "disavow any knowledge of your actions". So if you're worried that your skilful work is heading you for career oblivion the good news is that purgatory need not hover above your head. There is plenty you can do to stay visible and appreciated and show you understand what impacts profits across the full spectrum of operations better most. Here are ten top tips to plunk your profile back on the fast track.
Be patient and helpful when you explain to your colleagues and bosses for the seventeenth time what contangos and backwardations are and how they are vitally important in the manufacture of wirebar/widgets/whatever. There are no stupid questions but there are uninformed expensive mistakes.
Give your bosses regular market reports on the commodities you cover. They may know nothing about commodities but will be happy to realize that you do.
Provide risk visibility with relevant, concise risk summaries on a single easy-to-read dashboard so that senior management can see in an instant, without asking for voluminous reports, that you are doing your main job of keeping commercial price exposure as close to zero as possible.
Make an effort to get involved in the business of your commercial colleagues and show them how they can improve their performance and accountability by using the skills that you can provide.
Do your accountants a favor by presenting the correct financial and control information they need in a way that is meaningful to them, and from sources they can easily verify. They probably have little understanding of the complexities of commodity price risk and leaving them to dig around on their own and misreport situations can create senior management panic when least needed.
Get involved in the development of risk policy and controls. Let people realize that no one is more aware of the pitfalls of risk management and more risk averse than you are. Dispel the image of that kid in the cubbyhole office with the market screen on his desk and a Ferrari in his parking space five floors down.
Do not ever, ever buy a Ferrari.
In addition to the reports on risk avoidance that your financial colleagues will demand from you, slip in as many reports as you can which show enhancement of the bottom line – particularly when the profits from risk management skills pioneered by you show up in somebody else's P&L.
The minutiae of risk management are hard to understand and seem to make colleagues lives more difficult. Don't try to blind them with your wider knowledge, but rather show them how to change their ways to their own advantage
Show people a model once in a while of the massive distortions that can happen to your business, just by abandoning the prudent principles of price risk management.
Of course there are always more than ten ways to succeed! So if you're having trouble achieving the above ten, here's an eleventh – don't hesitate to call CRMA-CRCI. We're always happy to lend a hand.
Permanent Link